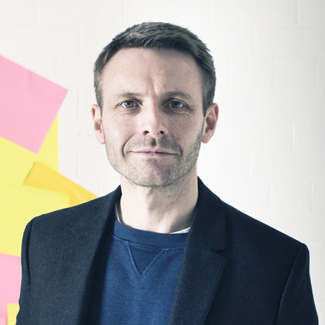 David Barraclough
Unusually for a creative, David loves the strategic process. The inspiration for his ideas often come from the insights this generates. His participation adds colour to strategy, helping to create a direction that's clear, inspiring and easy to translate into communications. Despite having started out as a designer, David has become equally comfortable with words, and now expertly directs our diverse team of creatives.

Before founding Squad, David was an early recruit of the Manchester creative hotshop Cheetham Bell. Following their merger with JWT, he setup their first specialist branding division. During this time he worked with: Alton Towers, Axa, Berghaus, Casio, Kellogg's, Magnet, the National Railway Museum and Umbro.

On freezing cold mornings David loves outdoor swimming or running through sodden fields. When he's not outside, he's a dab hand in the kitchen.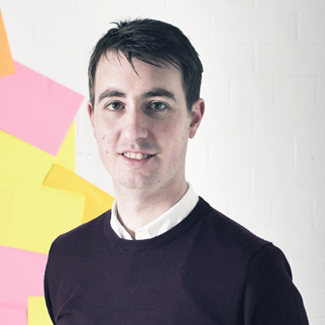 Rob Gray
As a student, Rob wanted to be a designer and spent his holidays working at leading brand consultancy, The Chase. Unfortunately, he couldn't draw — as his art teacher made plain. Fortunately, he found his way into Planning with TBWA, one of the world's top advertising agencies. This provided the opportunity to think creatively about business, without having to draw. He progressed quickly, becoming the lead strategist on global brands such as Schwans, Henkel and Brother, as well as winning two IPA Awards before the age of 25. In 2007 Rob left TBWA and spent time consulting for brands such as Royal Mail, Sage and Asda, before co-founding Squad with David.

Rob's expertise is connecting the worlds of business and creativity. He helps clients develop strategies and plans for using brand, marketing, innovation, culture and experience to achieve their goals. Aided by his early interest in design, he then works with creatives from all spheres to turn thinking into reality.

Outside of work Rob's built a Scandinavian-inspired house in the Peak District with his young family, tries to find time to watch Preston North End, and enjoys photography.