Are you selling a brand or a product?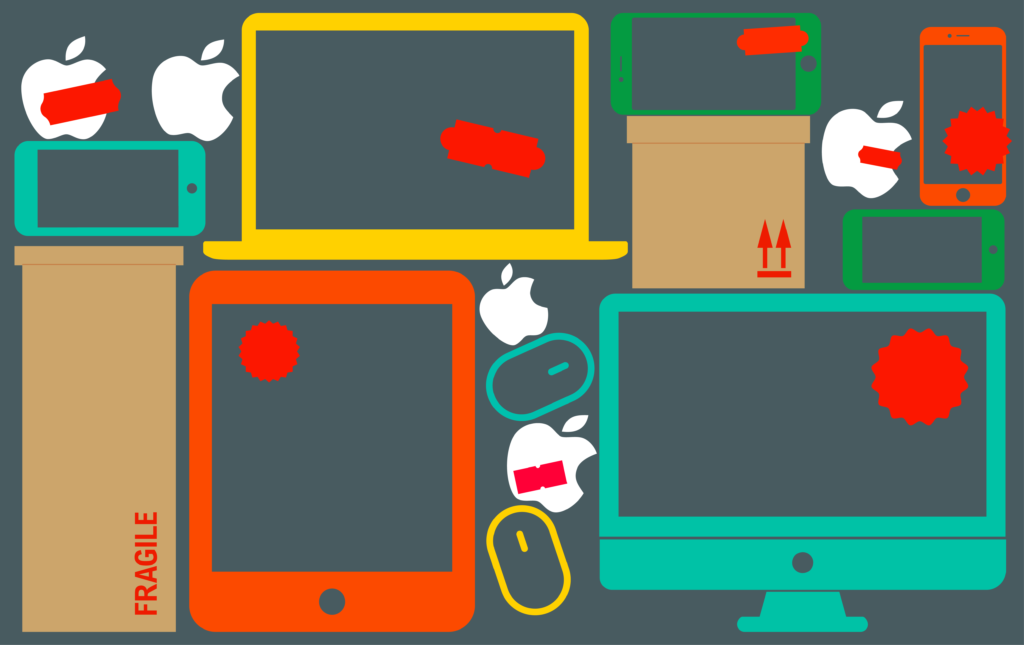 Whether to focus on promoting a product (or service) or the brand is a question that often comes up with clients. Is it better to focus on the attributes and benefits of the product? Or the ethos and values of the company behind it?
In many quarters, the latter approach has a bad reputation. It is often seen as lofty and idealistic; not rooted in commercial reality. Yet there are plenty of examples that prove otherwise.
In 2002, Honda launched a bold new approach to their advertising, starting with a television commercial entitled OK. This was followed by their Perfume and Banana press adverts. And then in 2003 came their Cog television advert. These talked of a company philosophy, not the features and benefits of Honda's cars. Yet by December 2003, less than two years later, annual sales had risen by 22%¹.
John Lewis have just launched a major new advertising campaign focusing on the partnership structure of their company. This strategy has served them well. Between 2012 and 2015, following the introduction of their now-famous Christmas television advertising, sales increased by 37%².
Focusing on the brand isn't right for everyone and therefore people are right to question the commercial validity of this approach. Many have had their fingers burned. So when should you focus on the brand and when should you just get on with selling a product? Our work is often about finding the right question to answer. In this case, the question is: Is your brand anything more than your product or service?
To understand what I mean, let's return to Honda. The agency team that worked on the campaigns said this: "We'd never encountered a corporate culture like it; maverick; feisty; inventive; still behaving as though their unpredictable engineering genius of a founder was stalking the corridors looking for engines to tweak. They were frustrated that this fantastic culture never found its way into the advertising. They really wanted a positive engagement with society. The Power of Dreams was true. It sprung directly out of their culture, not from a series of global focus groups, and that kind of human truth about a company was a powerful weapon."²
When people try to promote their brand and fail, it is often because they lack authenticity. A purpose or why has been invented in a workshop, but it's not a truth that permeates through every corner of the organisation. A wonderful image can be projected through communications, but if this doesn't ring true when people deal with customer service or experience the product then it will quickly fall apart.
When Steve Jobs returned to Apple in 1997, it was on the brink of collapse. One of the first things he did was create an advertising campaign, which he launched internally, saying: "Our customers want to know who is Apple and what is it that we stand for. What we're about isn't making boxes for people to get their jobs done, although we do that well. Apple's about something more. Its core value is that we believe people with passion can change the world for the better. What we're going to do in our first brand marketing campaign for several years is to get back to that core value."³ The campaign they launched was Here's to the Crazy Ones. And it worked because it was true. It encapsulated the values Steve Jobs stood for. It was the vision he pushed through the business. And it was something every Apple customer knew to be true when they used one of the products.
Patagonia are a more current example. They've recently launched a campaign called The Dam Truth4 about how damaging dams and reservoirs can be to nature and the environment. This is far from a token CSR initiative. Yvon Chouinard's book, Let My People Go Surfing, details the lengths he goes to push his vision through the business. He details at length how they embedded their ethos and values through a series of philosophies: product design, production, distribution, marketing, finance, human resources, management and environment.
Promoting something bigger than a product or service can be immensely powerful. Honda, John Lewis, Patagonia and Apple prove this. But it has to be authentic. If it isn't, then it's far better to focus on the features and benefits of the product or service. But in the meantime, start work on building a vision internally. This will take time; it won't deliver results overnight, but one day the company might just be able to advertise like these great brands, and experience the same commercial returns.
— RG